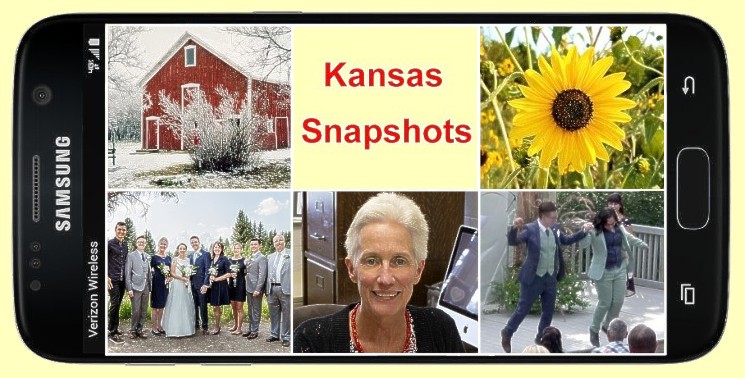 Kansas Snapshots Column Awards
It's considered bad form to toot your own horn. But I, the frequently-referenced husband Art in her columns, don't have any reservations about blowing it for wife Gloria!

In recent years, Gloria has entered two or three columns in a contest or contests sponsored by Kansas communications organizations. Each year, her efforts have been recognized by one or the other and occasionally both. For the past few years, she has selected two columns and submitted them in January to Kansas Professional Communicators. In 2020, she submitted them in the National Federation of Press Women contest.

Awards are not given for a specific column, but for the overall quality and style. Said another way, the submissions are evaluated as a group.

Click on the award icon to see more details for a particular year.